Best Affordable Infant Car Seats For Your Child
Budget-friendly, affordable infant car seats provide optimal safety and comfort for your little one without breaking the bank.
We may receive a commission at no extra cost to you from the links on this page should you purchase one of our recommended products from this website. This is how we stay in business and provide the information you read here. Thank you for your support!
Want to keep your babies safe and cozy during car rides? You know how vital it is to have the best affordable infant car seats, right? But, man, with so many options out there, it can get seriously overwhelming!
We'll make sure your kiddo stays protected without draining your wallet. Ready to find the perfect ride for your little champ?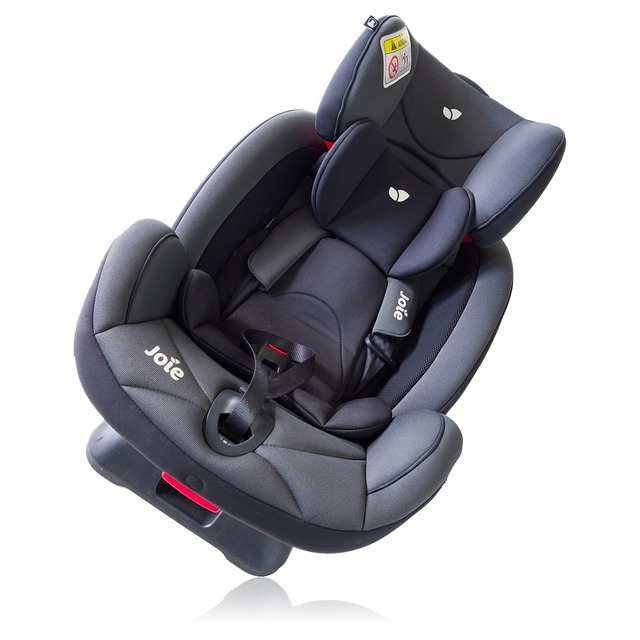 How We Choose The Best Affordable Infant Car Seats
We consider various factors before choosing our top 5 picks so that you'll get the best seats.
Easy to Install
Look for ones with simple instructions and easy systems like the LATCH (Lower Anchors and Tethers for Children). You gotta try installing it in person at the store or online to see how it works. The car seat should stay put and not wobble, keeping your baby safe.
Field-Tested
Do you know what's better than fancy marketing? Real feedback from parents who've used the car seat you're eyeing. Check out reviews on forums, websites, and social media. These real-life experiences give you the lowdown on how the car seat handles everyday situations and if it's durable and well-liked.
Safe
Look for affordable car seats that meet or go beyond safety standards set by organizations like NHTSA or ECE R44/04. These standards mean the cheap car seat has passed some serious tests to protect your baby if anything happens. Check for extras like side-impact protection and energy-absorbing foam for added safety.
User-friendly
Look for features like adjustable handles for easy carrying and a one-hand adjustable harness and headrest. Smooth buckles and easy-to-reach harness release buttons are worth it when trying to get your little one in and out.
Metal LATCH
Go for ones made of metal because they're tougher and more stable. You want that extra peace of mind that your car seat is securely in place.
Buckle LATCH
Make sure your car seat has a buckle LATCH feature. It helps secure the empty seat when not in use, so it won't get stuck if you need to stop suddenly.
Adjustability
Find one with adjustable harness height, headrest, and recline positions. A removable infant insert is a bonus for those early months when your little one needs extra support.
Quality Of Materials
Check for well-padded cushions and high-quality fabrics. You want materials that can handle the wear and tear and last a long time, especially if you plan to use the car seat for more than one child.
Infant Car Seat Testing Process
Look into the car seat's testing process. Good brands put their best infant car seats through crash tests, quality checks, and safety certifications. You want to be sure it's passed all the tests.
Our Top Picks
1-Baby Trend Trooper 3 in 1 Car Seat
Why We Think It's Rad
First up, we've got the Baby Trend Trooper 3 in-1 Car Seat. It's like a magic seat that grows with your child! You can use it as a rear-facing infant seat if your little baby weighs 4 to 18 pounds. Switch to the rear-facing toddler mode for kids weighing 18 to 40 pounds as they grow.
Rad Points To Know
When your baby is ready, go for the forward-facing toddler mode for children weighing 22 to 65 pounds. You can install it quickly with the rear-facing recline flip foot and the built-in bubble level indicator. Plus, it's slim enough to fit three across in most vehicles.
2-Safety 1st Guide Convertible Car Seat
Why We Think It's Rad
Next up, check out the Safety 1st Guide Convertible Car Seat. It's perfect for those of us with smaller cars or tight spaces. No worries, though, because it's still super safe and comfy for your little bundle of joy. The Guide 65 is a car seat that protects your child from newborn to toddlerhood. For the tiny ones, use the rear-facing mode for babies weighing 5 to 40 pounds.
Rad Points To Know
Switch to the forward-facing mode as your baby grows, which is great for kids weighing 22 to 65 pounds. It's a car seat that grows with your child! With Guide 65, you get five harness heights and three buckle locations. Its compact design is perfect for smaller cars, and you'll still have plenty of legroom!
3-Cosco Mighty Fit 65 DX Convertible Car Seat
Why We Think It's Rad
With two modes to choose from, you can use it as a rear-facing car seat for infants weighing 5 to 40 pounds. When your little one is ready to face forward, the Mighty Fit 65 DX can handle toddlers weighing up to 65 pounds. That's a lot of mileage out of one car seat!
The 5-point harness adjusts easily, and it fits three across in the back seat of most vehicles. So, if you have a big family or need to carpool, you're all set!
Rad Points To Know
With the plush padding and premium fabric, your kiddo will feel like riding on a cloud. And for all the inevitable spills and messes, no problem! The fabric cover is machine washable and dryer safe, making life easier for parents like you! The Mighty Fit 65 DX meets all the top safety standards, so you can feel totally at ease during every adventure.
4-Evenflo LiteMax Infant Car Seat
Why We Think It's Rad
Its strong base is specially designed to work like magic with Evenflo LiteMax Infant Car Seats. With this car seat base, transferring the seat from one vehicle to the other is as easy as pie. The LiteMax car seat base meets and surpasses all federal safety standards. They're serious about keeping your little one secure, so it is even put through rigorous Side Impact Test Standards.
Rad Points To Know
Quick connector latch technology and latch system guides take the guesswork out, so you can have peace of mind knowing you've got it right every time. It has been a trusted name in child safety for nearly 100 years! We know what we're doing when we present our top picks.
5-Cosco Onlook 2-in-1 Convertible Car Seat
Why We Think It's Rad
It comes with not one but two modes. You can use it in rear-facing mode for tiny tots weighing as light as 5 pounds, and when your kiddo gets bigger, flip it to the forward-facing mode for up to 40 pounds of awesomeness! The Cosco Onlook Car Seat is LATCH-equipped and comes with built-in side-impact protection. So, whether it's a quick trip or a long adventure, your little adventurer is in good hands.
Rad Points To Know
No need to reach behind or get into acrobatic positions - just do it from the front, and you've got six height options and three buckle locations to choose from. The car seat pad is machine-washable and dryer-safe. Pop it off, give it a wash, and done - good as new and ready for the next adventure!
Tips To Take Care of Infant Car Seats
We're here to share some essential tips on caring for your infant car seat. Let's get started!
Read the Manual
Before you hit the road, take a moment to read the instruction manual that comes with your car seat. Trust us; it's like having a co-pilot that guides you on proper installation, usage, and maintenance. Safety first!
Secure Installation
Properly install your infant car seat in your vehicle following the manufacturer's instructions. Don't rush this step; a secure fit is crucial for your little one's safety during bumpy roads or sudden stops.
Give It a Quick Check
Now and then, give your car seat a once-over. Look for signs of wear, cracks, loose parts, or worn-out straps. If something seems off, contact the child passenger safety technician ASAP for advice on repairs or replacements.
Clean and Fresh
Maintain cleanliness using a damp cloth and mild soap to regularly wipe down the seat. Avoid harsh chemicals; we want to keep your baby's car space toxin-free!
Use Car Seat Covers
Consider using removable and machine-washable car seat covers. These lifesavers keep the original upholstery protected, and you can place them in the washing machine when things get messy.
Dress Smart
As tempting as it is to wrap your munchkin in layers during chilly weather, bulky clothing can interfere with the car seat's effectiveness. Opt for thin layers and use a car seat cover designed for use with the no-rethread harness.
Store It Right
When you're not using the car seat, store it in a cool and dry spot, far from direct sunlight. Extreme temperatures can damage the materials and risk your baby's safety. So, be mindful of where you keep it!
No DIY Projects
Don't get crafty with your car seat. Avoid making any changes or adding aftermarket accessories. Stick to the manufacturer's design, and only use their approved accessories if needed.
Adjust Regularly
As your baby grows, remember to adjust the harness accordingly. Keep those straps at or below the shoulders for rear-facing convertible car seats and at or above for forward-facing. Most infant car seats come with the right fit!
Second-Hand Caution
If you plan on using a second-hand car seat, be cautious. Ensure it's not expired, hasn't been in an accident, and has all the labels intact. Safety should never be second-hand!
Register, Stay Informed
Don't forget to register your infant car seat with the manufacturer. This way, they can contact you for any recalls or updates. Stay in the loop and keep your baby safe.
Spills Aren't Fun
We get it; babies can be messy eaters. But it's best to avoid giving them food or drinks while in the car seat. Spills and crumbs can be a hassle to clean up, and it's safer without distractions.
The Right Seat at the Right Time
As your little one grows, they'll need a different car seat. Pay attention to weight and height limits and transition them to a suitable seat when the time comes. Safety never takes a back seat!
Safety in the Middle
Let's place that car seat in the middle of the back seat if possible. It's the prime spot for rear-facing most car seats, offering extra protection from side impacts.
Emergency Ready
It's a good idea to be prepared for emergencies. Learn how to unbuckle your child quickly and safely. Practice makes perfect - you never know when you might need it.
Post-Accident Replacement
Let's replace the car seat in case of a car accident, even a small one. The impact could affect its safety features, and we want the best protection for our baby.
Best Affordable Infant Car Seats FAQs
How long do babies stay in a car seat?
Babies usually chill in an infant car seat until they're about one year old or until they hit the height and weight limits specified by the seat's maker. Once they outgrow it, you'll want to switch them to a rear-facing convertible car seat for continued safety.
How long can a 4-week-old be in a car seat?
For a 4-week-old baby, you'll want to keep budget convertible car seat time to a minimum during essential trips. Try not to go over 30-60 minutes at a stretch. Those little ones need breaks and proper support for their breathing and development.
Can you reuse an infant car seat?
Sure thing! You can reuse an infant car seat, but only if it hasn't been in an accident, the manufacturer's cool with it, and it hasn't hit its expiration date.
Is it OK to use an expired car seat?
No, it's not safe to use an expired car seat. An expired seat might not hold up well in an accident and could put your child at risk. Better toss it out and get a new one to make sure your kiddo stays protected on the road.
Do you need a different car seat for newborns?
Yep, you got it! Newborns need a special rear-facing infant car seat with a vehicle seat belt that cradles their tiny bodies with the right head and neck support. It's all about keeping them safe and comfy on those car rides.
Best Affordable Infant Car Seats: Wrapping Up
We've covered the top picks for affordable infant car seats, and now you're all set to make an informed decision. Your baby's safety is no joke, so take your time and pick the one that suits your little explorer best. Keep in mind their age, weight, seat belt quality, and comfort. Car seat safety standards and customer reviews are your buddies when making the right choice.
Unlike convertible car seats, the infant best car seat comes with a top-notch and pocket-friendly material, so you can confidently hit the road, knowing your cutie is secure and snug.